Reggie Fils-Aimé thinks Nintendo is "playing with ideas" that could bring F-Zero back to life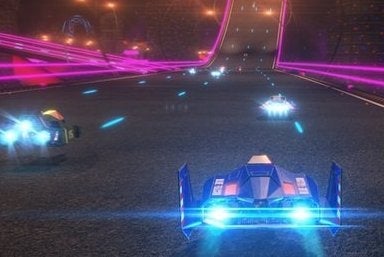 Former Nintendo of America president Reggie Fils-Aimé has hinted that "some developer is playing around with an idea" that may bring Nintendo's space racer F-Zero back to life.
In an interview with VentureBeat, Fils-Aimé confirmed that a developer rarely "makes a conscious decision not to continue supporting" a franchise, stating that – "at least during [his] tenure" – Nintendo is always experimenting with ways to make new games… or apply new ideas to an existing franchise.
"Why was F-Zero abandoned?" he said. "The insight I would share is that, at least during my tenure, Nintendo developers were always experimenting with different gameplay styles, always thinking about where a unique experience could be applied back, either to an existing franchise or maybe creating a new franchise.
Original Post By – Eurogamer