MSI is the new sponsor of Vega Squadron!
Rise up! Vega Squadron the MSI dragon spirit CIS warrior!
[Taipei, Taiwan] MSI, the well-known gaming brand, a leading manufacturer in the field of gaming solutions, has signed a sponsorship contract with "Vega Squadron", leading eSports organization in CIS. This collaboration will help the team to bring many interesting ideas, to hone skills and conquer new heights.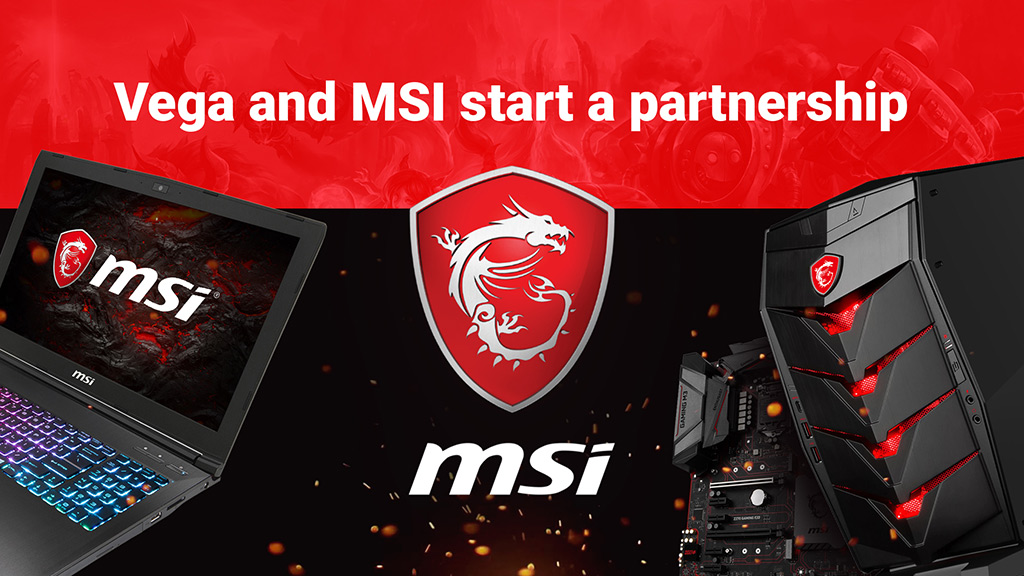 "This is a new page in history of MSI, we're moving forward in eSports together with Vega Squadron. This step is not only important here, in Russia, it is global as I am sure that Vega Squadron are able to beat any of the leading eSports teams," said MSI Russia DOSM, Hans Wang. "We are pleased to announce the beginning of our partnership with MSI as it will not only become our sponsor, but a reliable strategic partner that will help us reach highest highs. MSI are leaders in computer gaming technology and thanks to our cooperation we will now be able to equip Vega Squadron teamhouse with latest equipment. With it on board we will significantly increase the efficiency of our training process and improve our results as well," said Vega Squadron CEO, Alexey Kondakov.
For more information about MSI, follow us at:
MSI GAMING: https://www.msi.com/
MSI Facebook: https://www.facebook.com/MSIHQFANCLUB
MSI VR: https://vr.msi.com/
MSI VR Facebook: https://www.facebook.com/VRMSI/
MSI Twitter: https://twitter.com/msitweets
Original Post By – MSI