M.2 SSD roundup: Tiny drives deliver huge performance
No, M.2 (pronounced M-dot-two) is not a government spy organization or secret project. It's a small-form-factor (SFF) multi-purpose connector designed to replace the small mSATA and mini-PCIe slots commonly used in laptops. As such, M.2 isn't designed strictly for storage, (it supports USB, SATA, and PCIe), but storage is a large part of what's driving its adoption—even on the desktop.
Say what? The thing is, M.2's PCIe connectivity has coincided nicely with the migration of SSD drives to PCIe, to sidestep the 600MBps limitation of the SATA bus. The marriage of PCIe and the SSD has resulted in uber-fast storage for your PC.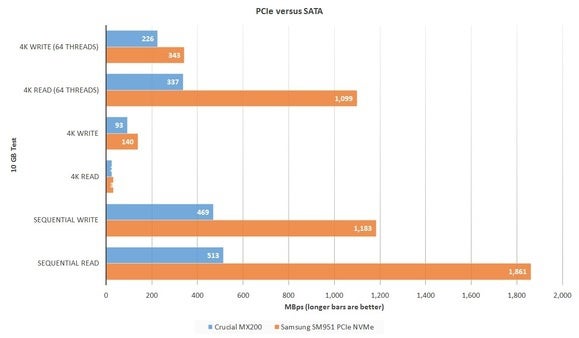 Original Post By – PCWorld