Gear Up with MSI Camo Squad! Let's Give'em Hell!
Limited editions with Ghost Recon: Wildlands game & exclusive MSI gifts
[MSI, HQ] MSI, world leader in gaming hardware, announces the Camo Squad Limited Edition series! Selected from MSI's powerful gaming lineup, the series include supreme gaming laptops, compact gaming desktops, heavy-duty gaming motherboards and high-performance gaming graphics cards. The military-themed collection is designed to make combat feel more visceral and is definitely an array that military shooter fans wouldn't want to miss!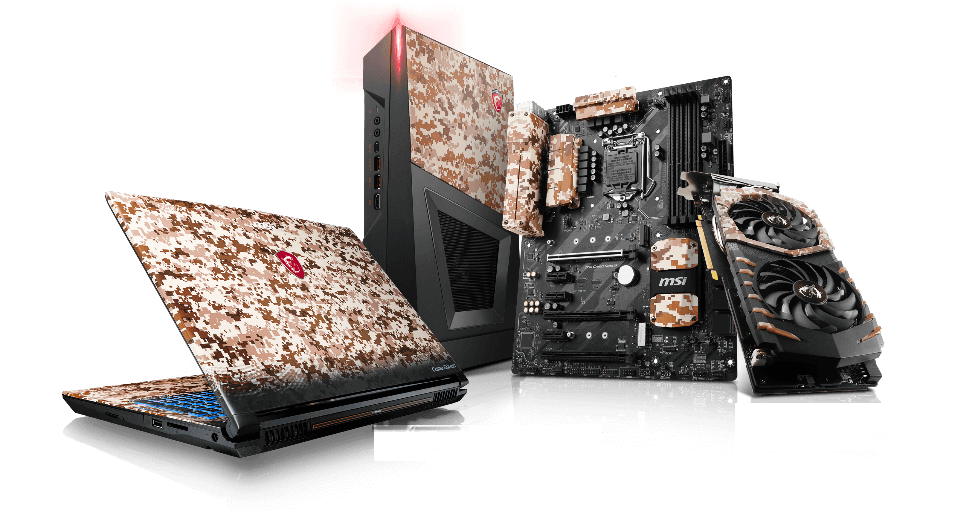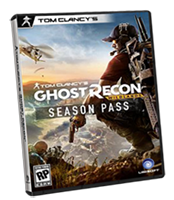 From March 7th until June 30th 2017, fans who buy selected MSI Camo Squad series products get the Tom Clancy's Ghost Recon® Wildlands Game or Season Pass for FREE! The game, developed by Ubisoft®, is scheduled to be released on March 7. In Wildlands, you are part of The Ghosts, an elite spec ops team, sent behind the enemy lines to break drug cartels in Bolivia, South America. Your task: take down the vicious criminal organizations in mind-blowing landscapes like mountains, rainforests and deserts. Moreover, in the MSI Camo Squad version of Ghost Recon Wildlands, a unique in-game T-Shirt with MSI logo is selectable for elite operatives in character customization. (Note: the game bundle deal is not available in China).
Better yet, MSI offers the following exclusive gifts: a camo backpack, a camo water bottle, a set of MSI themed dog tags, a camo mouse pad and a SteelSeries gaming controller. Show off your tough camo style in game-play and in daily life!
Game and gift bundle list for MSI Camo Squad Limited Edition series: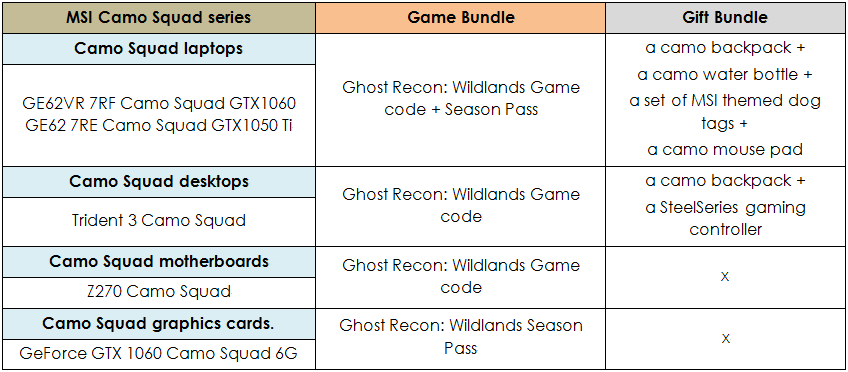 (Note: the game bundle deal is not available in China region.)
For more info about MSI's award-winning products, follow us at:
MSI Camo Squad Products: https://www.msi.com/Promotion/Camo-Squad
MSI Camo Squad video: https://youtu.be/hqOybIdMRpE
MSI official website: https://www.msi.com/
MSI Facebook: https://www.facebook.com/MSIHQFANCLUB
MSI Twitter: https://twitter.com/msitweets
Original Post By – MSI